Substituting
Are you a caring, enthusiastic and flexible individual who enjoys interacting with children and youth? Do you want to help make a difference in your community?
If so, we want to hear from you! The Addison Northwest School District is currently hiring for substitute positions throughout our schools.
Our substitute teaching pay rate is $156/day and support staff pay rate is $18.54/hour. Our school nurse substitute rate is $211/day.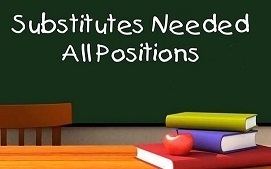 Substitute Documents